GLOBAL JOURNEY SCHOLARS
"Bridging the Past and Present"
​
"GJFC-LearnBlackHistory365"
Research. Learn. Write. Grow. Share
​
Mission:
The Global Journey Scholars Program encourages students to explore African history throughout the year. We highlight the vast contributions and influence of Africans and Africans born in America and other countries who have been instrumental in contributing to society and humanity. All students in grades 5-12 are eligible to apply.
CURRENT TOPIC: What's In A Name?
Kunta Kinte was an African child who was captured along with 98 other African people in Gambia, West Africa and brought to Annapolis, Maryland where he was sold and enslaved - but with great resistance. His story and his journey is one that demonstrated the West African concepts of Wawa Aba (Perseverance/Toughness) and Nnyew Fie Kwan (Power of Love/Love never loses its way home) in his attempt to achieve Bi Nka Bi (Peace). Kunta Kinte's long enduring struggle represented his love of home, his culture, his family and his life. His resistance symbolized his fight to maintain respect for his people, their life, their language and their culture.
On September 25, 2021, Kunta Kinte Celebrations, Inc. and Global Journey for Children, Inc. will commemorate the day Kunta Kinte was brought to the port in Annapolis, Maryland over 250 years ago; and, we will celebrate West African culture and contributions that thrive in Africa, the United States of America and globally. We are all connected...SANKOFA!.
​
To pay homage to Kunta Kinte and the many ancestors who shared a similar journey during the MAAFA, the September Global Journey Scholar will prepare works that examine the importance of remembering history through names.
Today, in the state of Maryland, there is a township in Prince George's County called "Mitchellville, Maryland". But did you know that in 1862, a township called Mitchelville was formed in South Carolina? Names have always been important to African, Gullah and American traditions. It is a way to remain connected to memories and energy of significant people (ancestors), important events and historical places.
​
Global Journey Scholar Contest Assignment:
Find out how Mitchellville, SC was established. Compare Mitchellville, MD and Mitchelville, SC. What are the similarities between the two townships and populations? How are the two townships different?
​
PROJECTS:
1. Immerse yourself in being a journalist. Using the 5 W's (who, what , when, where, and why) conduct research to find out and report on how Mitchelville, SC was established. Remember that it is important to use multiple sources and verify your sources of information. To share your findings, you may create a timeline, research report, creative visual artwork or video. Show how the Gullah people of West African descent residing in Mitchelville, SC persevered, maintained and demonstrated West African culture and traditions when they created their own community in SC.
2. Immerse yourself in being an architect. Design your vision of what the next Mitchellville city or town might look like in the future. What might you and your team of engineers, construction workers, city planners and other members of the project team consider as you begin the design project. Think about the current design of Mitchellville, Maryland. What are some considerations that would be important to you and future generations who would live there to foster healthy communities that serves the needs of the citizens of the future. For example, if you had control of city planning, where would you place residential communities? What style of communities would you have? How would you build environmental sustainability into your city model? How would you ensure that you have the proper infrastructure for transportation, public health and educational systems? What role would animal rights play? Where would potentially displaced animals be relocated to in your design?
​
The winner will receive a $500.00 American Express Gift Card from Global Journey for Children and Kunta Kinte Heritage Festival and a Global Journey Scholar Certificate. The announcement of the winner will be made at the Annual Kunta Kinte Heritage Festival on September 25th, 2021 in Annapolis, Maryland.
Due to COVID-19, the award will be virtual. The announcement of the winner will be recorded and posted to the Global Journey for Children and Kunta Kinte Heritage Festival websites and social media.
​
ELIGIBILITY: Students in 5th grade through 12th grade may participate.
​
DUE DATE: All submissions are due no later than September 21, 2019 by 11:59PM EST.
Apply online and upload projects to the website using the link below or mail projects to: Global Journey for Children, Inc.
12138 Central Avenue, #545
Mitchellville, Maryland 20721
​
​
​
Let the children's voices be heard
yourcountry your vote your fuTure
QUESTIONS:
PART 1
1. Why is it important to vote in all elections? What are the requirements to vote?
2. Who is your town mayor or councilperson and what is something useful they have done to help your community?
(Discuss with your parent or family members)
3. How can voting affect the education of students? Do you think who you vote for affects what you learn in school?
4. How do you get involved in the election process?
​
PART 2
​
There are many important topics to consider when voting. Rank the items from 1 - 8 in order of importance from your perspective. Explain your answer in your chosen format (You may write a report, poem, record a video or song, create artwork)
​
​
​
​
​
​
​
​
​
​
1. Education- Dedicated to improving the intellect and skills of future leaders and citizens.
​
2. Healthcare- Dedicated to ensuring good health for ALL Americans.
​
3. Military - Dedicated to protecting our values and citizens from opposing threats.
​
4. Public Works - Dedicated to maintaining infrastructure (roads, highways, bridges, waterways, electricity)
​
5. Employment - Dedicated to making sure that citizens have an opportunity to create entrepreneurial initiatives and /or work for employers paying livable wages.
​
6. Climate - Dedicated to maintaining the planet for the future and future generations.
​
7. Housing - Dedicated to making sure that everyone lives in healthy communities.
​
8. Foreign Relations - Dedicated to keeping and creating beneficial relationships with other countries.
​
​
For Online Application and Upload of Essays/Artwork: Scroll to the bottom of this page
​
Mail large artwork projects to : Global Journey for Children, Inc.
12138 Central Avenue, #545
Mitchellville, Maryland 20721
​
​
LET THE CHILDREN'S VOICES BE HEARD: ADINKRA SYMBOLS
This month, our past Global Journey Scholar selected the Adinkra symbols of LOVE and PEACE.
​
​
​
​
To pay homage to Kunta Kinte and the many ancestors who shared a similar journey during the MAAFA [African Holocaust], this month's Global Journey Scholar will prepare an essay, timeline, and/or creative visual artwork that showcases how the following people have exemplified the West African adinkra symbols representing
1) Perseverance and Toughness,
2) Power of Love and,
3) Peace and Harmony.
RESEARCH:
Ancient: Queen [Nswt] Tiye, Past (Ancestor): Wangari Maathai Present: Michelle Obama
​
1. How do you think these African women, Nswt Tiye, Wangari Maathai and Michelle Obama, demonstrated perseverance, toughness, love and peace?
2. Why do you think these characteristics are important?
3. How do you show perseverance, toughness, love and peace?
​
​
"The Art of Adinkras"
Jewel Foreman
2019 Global Journey Scholar
​
Michelle Obama. Everyone knows her as being the Former First Lady of the United States. But did you know that she had to persevere and grow thick skin just to make it to the White House? Yeah, I didn't think so. The adinkra for perseverance and toughness inspires the person to persevere through hardship and is the symbol used for someone who is strong and tough. Not exactly the first thing that comes to mind when thinking about Mrs. Obama. I think, though, she is just the right person to testify about the importance of strength and never giving up. After all, she was the one teachers and students told not to set her sights too high when she thought about applying to Princeton University. She was the one who suffered gender inequality under the shadow of her older brother, when people would ask him questions instead of her. She was the same one who, after getting into Princeton, became more aware of her race and "felt more like a visitor at campus" than an actual student. All these things and more could have stopped First Lady Michelle Obama. But they didn't. She continued her dream, met and married Barack Obama, and became First Lady of an entire country! That is why perseverance and toughness are so important. If she didn't push through all the negativity, she wouldn't have impacted so many people, me included. Not only is she a role model to thousands around the globe, she is a model of perseverance, strength and the art of never giving up.
​
The adinkra symbol that looks like two fish biting each other's tails means peace and harmony, and if you're looking for an example, consider Wangari Maathai as your best bet. Wangari was not only presented the United Nations Messenger of Peace award, but on top of that she received the Nobel Peace Prize! Her work for Kenya's wildlife led her to establish harmony between humans and the nature around us. In fact, if it wasn't for Wangari's methods, the country of Kenya would look much different today! She was quoted saying that "we owe it to the present and future generations of all species to rise up and walk!" Peace and harmony go hand in hand in the sense that peace are things that need to be connected and harmony is the bridge that connects them. Wangari Maathai had peace when she tried to connect not only Kenyans, but all people with nature and used her work, like Green Belt Movement, as the bridge that connected them both. The adinkra for peace and harmony is more than just a symbol, it's a lifestyle. A lifestyle that Wangari Maathai lived beautifully.
​
Behind every great man is an even greater woman, and Queen Tiye was no shortage of that. Loved for her counsel and wisdom, Queen Tiye is the ideal model of what the power of love and union looks like. Now, Queen Tiye wasn't exactly your average queen. She wasn't the type to sit around and be forgotten, as she appeared a many statues and murals, and she was officially the first Egyptian queen to be recorded down in history. Known for her intelligence, power and strength, there was no question as to why the Pharaoh wanted to marry her. Unity can only work if both people cooperate and feel respected, which is why I think unity is so important. Not only did Amenhotep III make Tiye his personal adviser and confidant, but he also was able to reign for at least 30 years with her help! Even from ancient times, we can still learn and use the way her love symbolized unity in our everyday lives. No, maybe we're not Great Royal Wives or appointed advisors, but we can learn how to unite with others by sharing the knowledge we have. I truly believe that Amenhotep III was able to reign so long because of Tiye at his right hand. That's why I think Queen Tiye connects so well with the Power of Love adinkra. She was the ultimate symbol of true love and unity before our very eyes.
I could have easily told you about all three adinkra meanings and how they connect to these women's lives. But as I researched each woman, I realized their special traits that were hidden and overlooked. Yes, Michelle Obama shows unity and love and understanding, but her strength to defy the odds really spoke to me. Similarly, Wangari Maathai's love for the planet and persistence to improve environmental conditions are also noteworthy, yet her serene spirit was more captivating. Finding (and learning about!) Queen Tiye's secret power of unity through knowledge was and is worth it all to me.
I show perseverance, toughness, love and peace through the things I do every day. Defying the odds of what stereotypes limits me to do, like Michelle. Combining harmony and peace to help the people and world around me, like Wangari. Uniting with others by sharing nuggets of wisdom, like Tiye. These women did more than show me how they changed society. They showed me how I can change society and how I can do it with curly hair, brown skin and most importantly, a willing heart.
​
​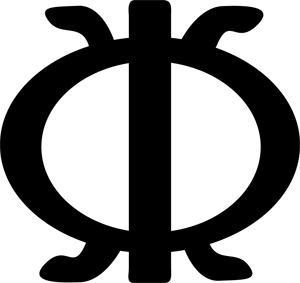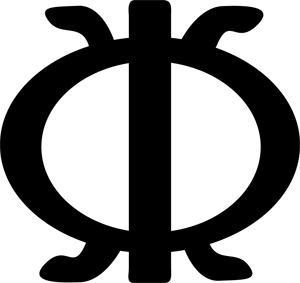 ​
​
Madison Salazar Nadia Pollard The Gullah Geechee People Native Wadmalaw 2019 Global Journey Scholars Island, SC Resident The Gullah Geechee people are African Americans. They are the descendants of Africans who were brought to the New World and forced to work on many plantations as enslaved people. The Gullah people live in small farming and fishing communities. They live in the low country region of the United States in the states of Georgia, South Carolina, and in the coastal plains, also the sea islands. The Gullah people developed a creole language otherwise known as the Gullah language, which goes back to the name of their people. The Gullah people are the descendants of the central and west Africans who came from all different ethnic and social groups. Africans from different ethnic and social groups came together and formed a majority to call themselves the "Gullah Geechee People". Eventually they developed their creole language to communicate with each other.
​
The first English speaking settlement was established in South Carolina. Settlers discovered that rice and Asian import was best suited for growth in South Carolina valley swamps. The landscape was very similar to those in Africa so the African people were skilled in how to cultivate the land and grow rice among other types of things for thousands of years. Gullah culture is unique by the types of food they eat and different traditions they practice. The type of food they ate were peanuts, okra rice, yams, peas, sesame seeds and sorghum, which is a major source of grain for the Gullah Geechee people. Some Gullah traditions were making sweetgrass baskets, quilting and knitting fishnets. These are a few of the traditional crafts that parents and grandparents taught their children. Gullah traditions are the customs, beliefs and ways of life that have been passed down among sea island families.
​
The Gullah Geechee people brought a rich heritage of cultural traditions in agriculture, medicine, art, food preparation and music. Arts and crafts were the result of products designed by necessity for activities of sustenance and daily living of the Gullah People.
​
Fun Facts and more!
The Gullah region used to include what is now Florida, Georgia, South Carolina, and North Carolina, but today the Gullah area is only in Georgia and South Carolina.
​
​
​
​
​
​
​
​
​
​
​
​
​
​
​
​
​
​
​
​
​
The name "Gullah" may come from Angola, where the ancestors of some Gullah people likely came from.

The Gullah region once extended from SE North Carolina to NE Florida.
​
​​​
​
​
​
​
​
​
​
​
​
​
​
Picture reflecting Gullah Geechee people/culture drawn by Nadia Pollard
​
​
The Gullah Geechee Nation logo drawn by Nadia Pollard
​
"The Father of the internet"
​
Nadia Pollard
2018 Global Journey Scholar
The man who created the internet or in other-words "the father of the internet" is Philip Emeagwali. He was a poor kid born in Akure, Nigeria. When he was younger he had to drop out of school for a little while because his parents could not pay for school and he came to United States to study under a scholarship to take a course at the University Of London. He later received a Bachelor's Degree for mathematics from Oregon State. He also got his Masters degree from George Washington University for Marine Engineering.
I feel as if this is important to know because where ever you start off you can do what ever you want and make it there. It's also important to know because an African American person created something that is used very often and most people don't even know who did it. This topic really inspired me even more than before because I see if you work hard and put in effort your dreams will come true and that you can accomplish major goals in life. This could really help my community by me creating something that could help promote a healthier lifestyle and surroundings. Most people say that flying cars will be the next thing or that teleportation is coming up, but for me, I see an even more colorful world with more healthy people, machines, robots, high technology and longer living people. I say this because I want to make a difference in my future and yours.
I want to help build machines to help pharmacists create medicine to help cure sick people and help them live longer. Just in my head, I believe that in the future the internet will soon not exist because we will be just as smart or more than a computer.
Global Journey Scholars -
2nd and 3rd Grade Students Roots Public Charter School
​
ESSAY TOPIC: Who is Queen Hatshepsut and King Peggy? What do they have in common?
​
​
​
Queen Hatshepsut was a ruler in Egypt for twenty years in the 15th century BC. She was Egypt's most successful pharaoh. She enriched Egypt's economy and restored buildings and monuments. She built the temple of Djeser-djeseru (holiest of holy places). She erected a pair of obelisks at the temple of Amon that still stands today. She had a trading expedition in her ninth reign that returned with gold, ivory and myrrh.
​
She acted as regent for her infant son but claimed the title pharaoh for unclear reasons and was the principal ruler in power even though her son Thutmose III could not rule unaided. She asserted her authority by dressing in men's clothing, wearing a fake beard and by wearing the king's kilt and crown.
​
King Peggy is a ruler in Ghana today. She lives in Silver Spring, Maryland and rules part-time. She will rule full time after she retires from the embassy in Washington, DC. She is the first female chief. She claimed King because a king has executive power and a queen is mostly in charge of children's affairs and reporting.
​
They are alike because they both took the power and title of a traditionally male role. It is important for girls today to know about Queen Hatshepsut and King Peggy because we can see that we too can take on untraditional roles and succeed!
​
​